Nowadays, the furniture market is developing strongly, leading to the need to display attractive and eye-catching goods, in addition to common product display shelves, Wooden product display shelves combination with simple but extremely sophisticated design is sought after by many stores.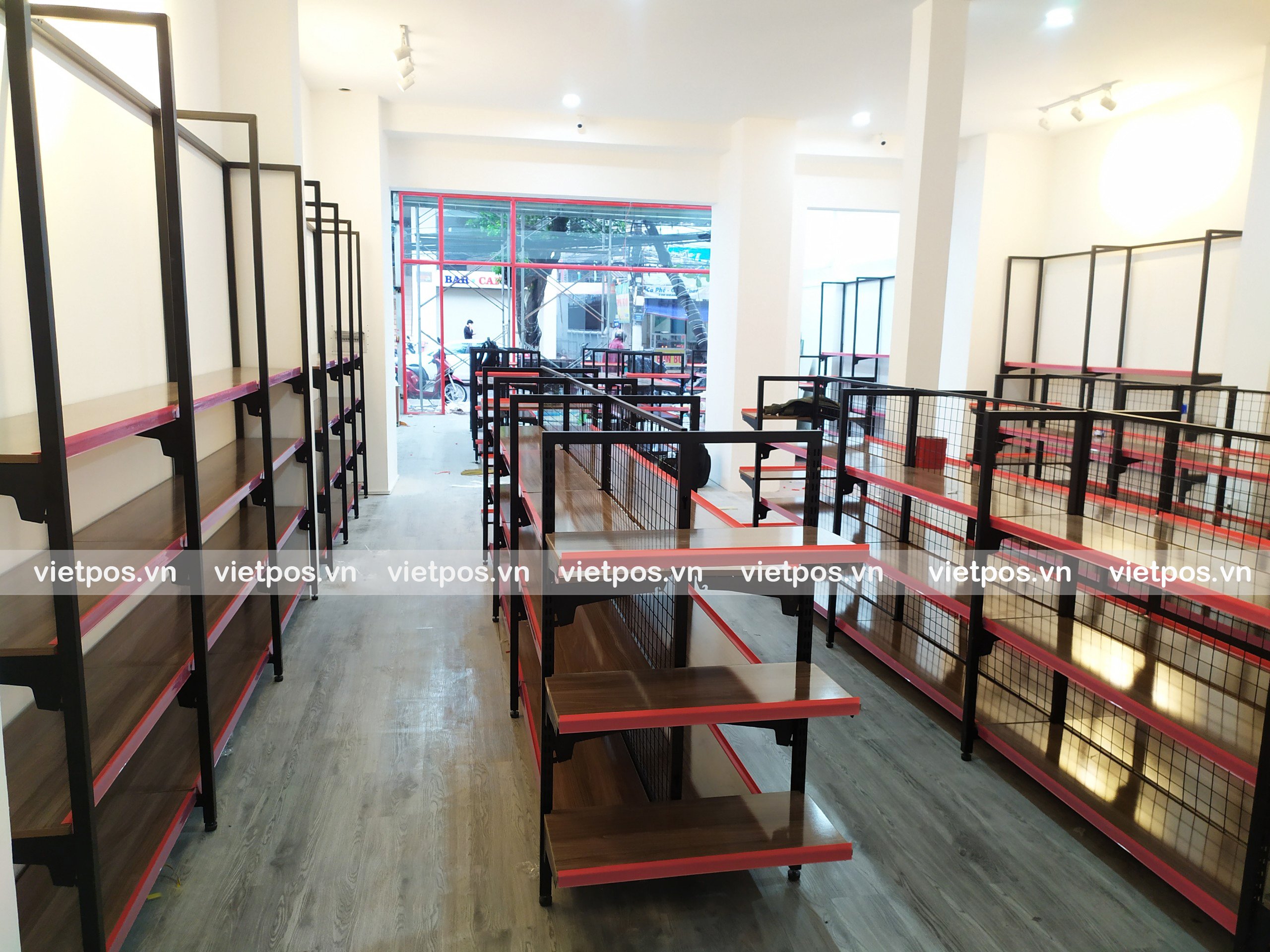 Mr dung: (+84) 796 700 777
Wooden product display shelves
1. Single wooden combination iron shelves
This type of shelf is designed on one side, the other side can be placed against the wall or combined with many other types of single shelves to create an impressive display space. The iron frame of the shelf is made of powder-coated iron that is resistant to rust, so the shelf frame is high-durable to make a sturdy stand for the goods display floors.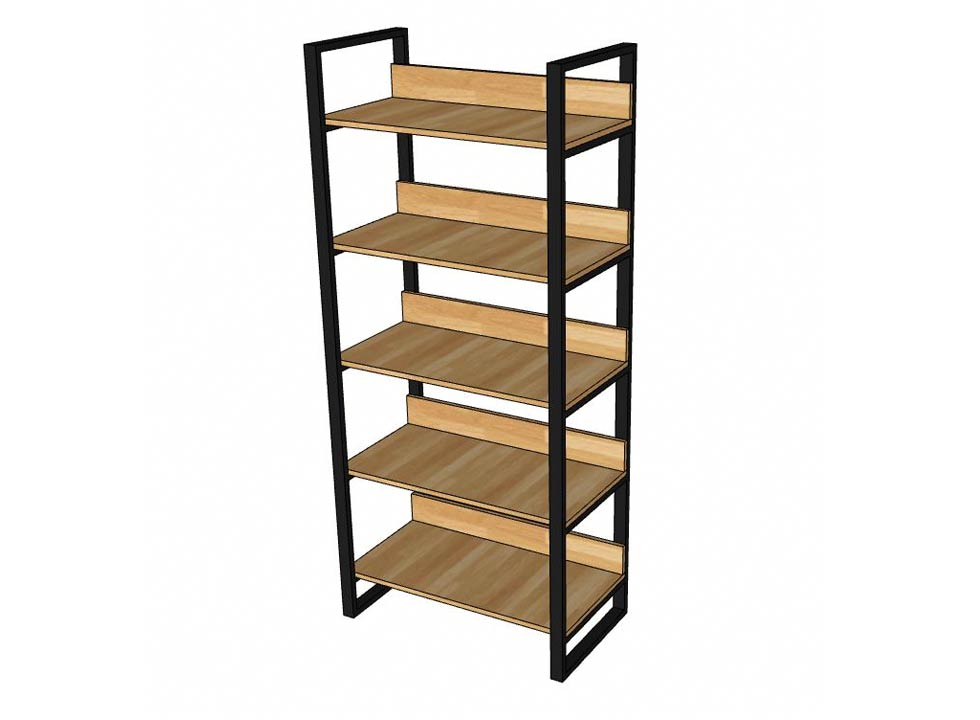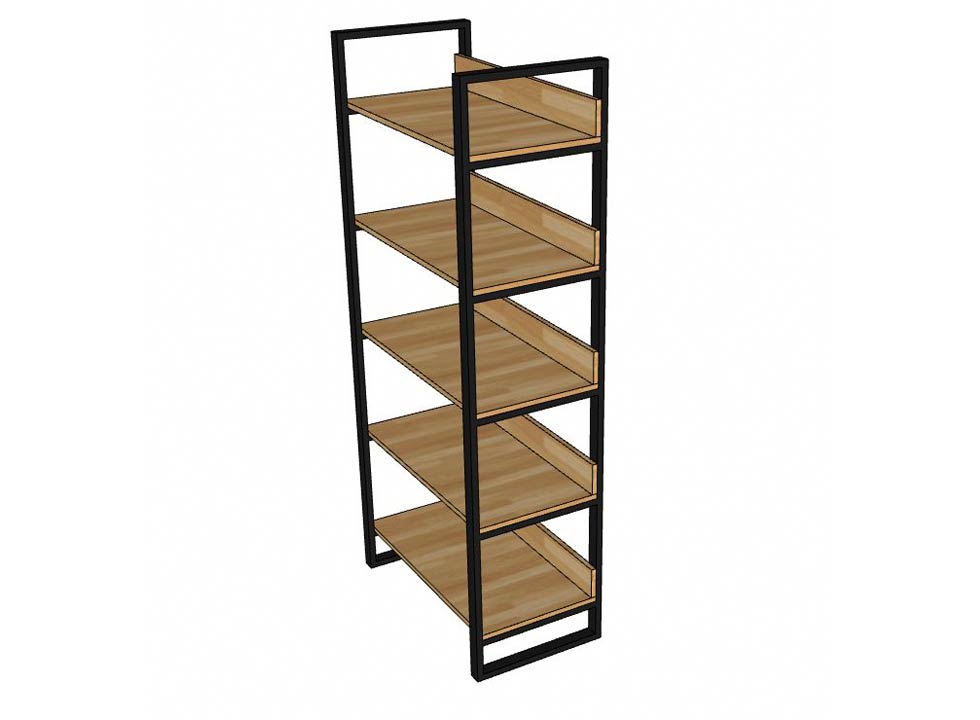 Meanwhile, the floors are made from MDF or MFC boards depending on the choice of each business, with bright and beautiful color, luxury design and easily to clean when dirty. These two materials combine to form a spectacular single shelf.
2. Double wooden combination iron shelves
While the single shelf is designed to be neat and simple with one side, the double shelf is designed on both sides at the same time, which makes it convenient to display interior products. Currently, Viet Duc Tri designs and manufactures product display racks according to customers' demand, with the required number of floors and trays, customers can combine single and double shelves to create the best storage space for your store.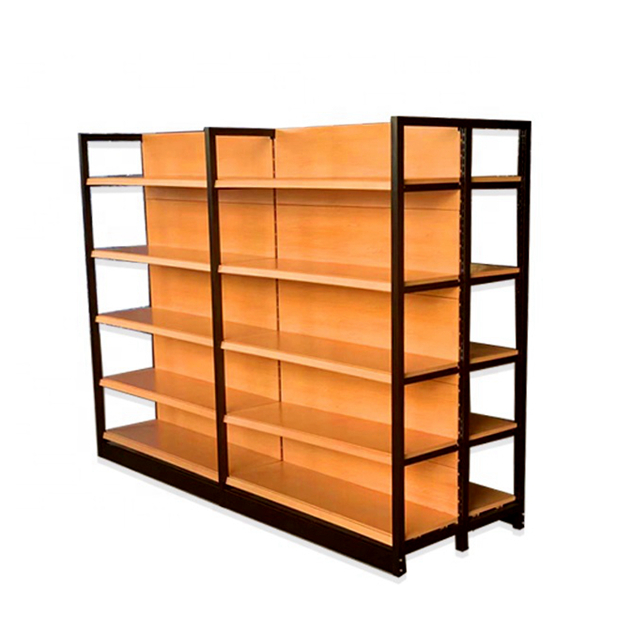 3. Cabinets shelves
Cabinets shelves are shelves that use wood and glass to display products, we often see a lot in a phone stores. Using this type of shelf is to help protect the product, customers can also see the product from the outside, and supermarkets and stores also use their own tables for customers to have great experiences.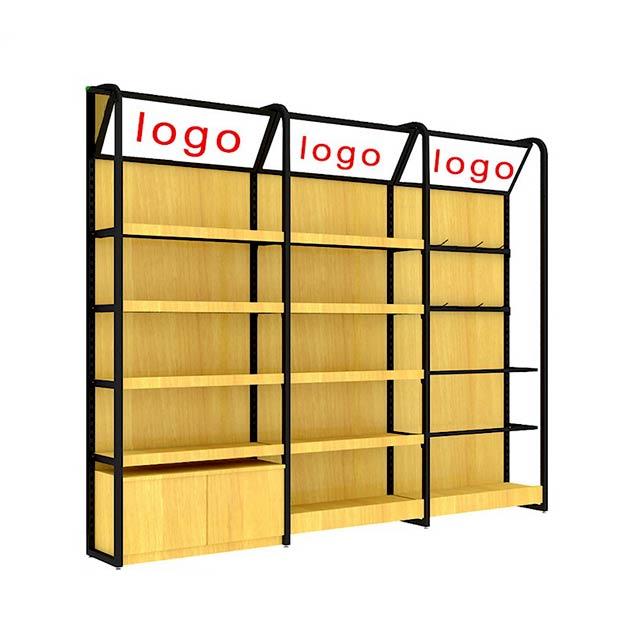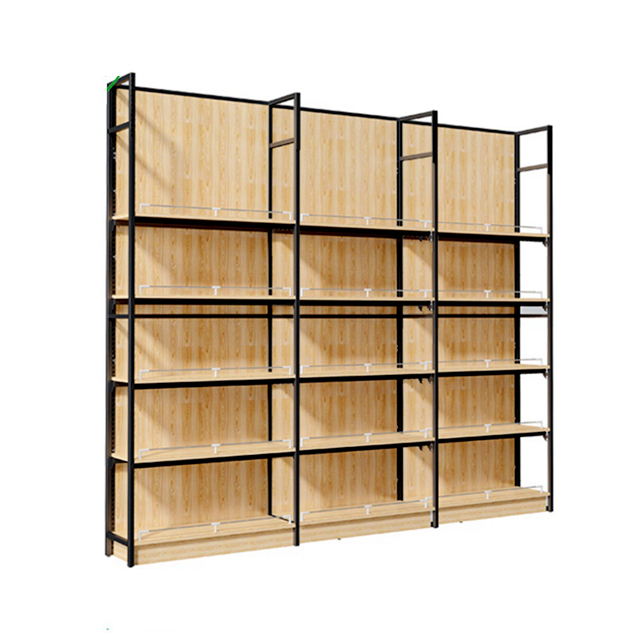 Cabinets shelves help make use of the display space, the meaningless gaps of the wall are promoted effectively, and at the same time contribute to eliminating all gaps, helping to have extremely high decorative effect.
Viet Duc Tri – A supplier of wooden and iron products display shelves
As a supplier with many years in the furniture market, Viet Duc Tri always wants to bring customers the most beautiful and effective products. Trust your choice as we have:
– Many years of experience serving big brands such as: The Gioi Di Dong, Dien May Xanh, Bach Hoa Xanh,…
– Good and experienced staff and technicians.
– Should you have any queries, please contact to hotline (+84) 796700777 for advice and specific quotation.