shelves for shops and supermarkets can play a key role in the success of a store as they allow you to showcase your product in the best way possible. Quality metal display units also ensure efficient use of space, easier cleaning and convenient access to products by customers – extremely useful for encouraging impulse purchases. Viet Duc Tri has retail shelving solutions to suit all stores, no matter what your size or retail sector. We supply an extensive range of retail shop shelving systems and accessories to retail outlets all over Vietnam. You can contact us on (+84) 2363990777 or email us at in[email protected]. Alternatively, you can visit our showroom in VP Ho Chi Minh, VP Nha Trang, VP Da Nang, Ha Noi and speak to one of our specialist staff.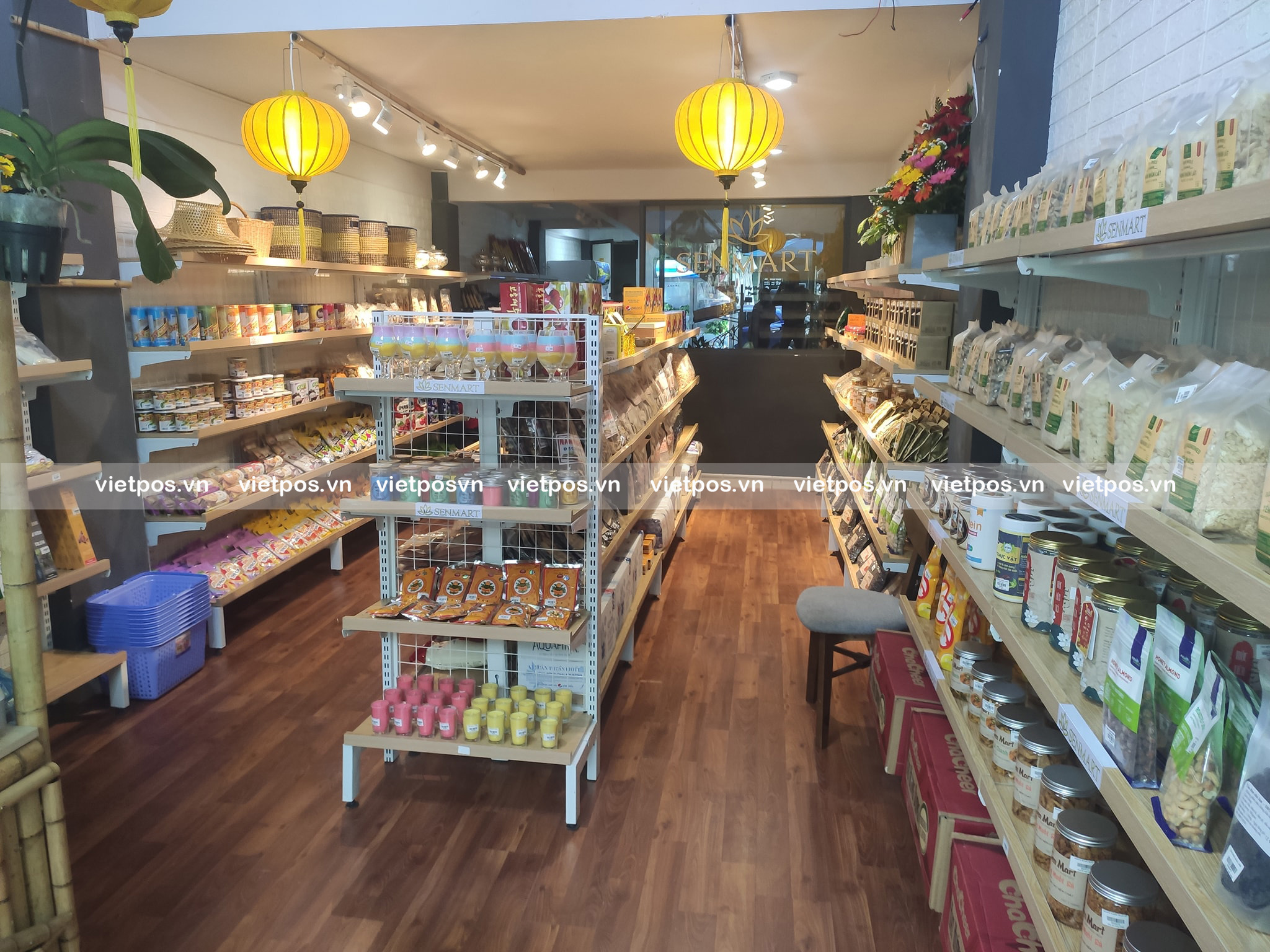 Mr dung: (+84) 796 700 777
The perfect product organisation and lighting tool
Professional metal shelving lets you organise goods perfectly and bring out their best using lighting design (i.e. the branch of visual merchandising which uses special lights that take buyer psychology into account to encourage purchases). Numerous case studies and an extensive literature show how visual merchandising boosts sales.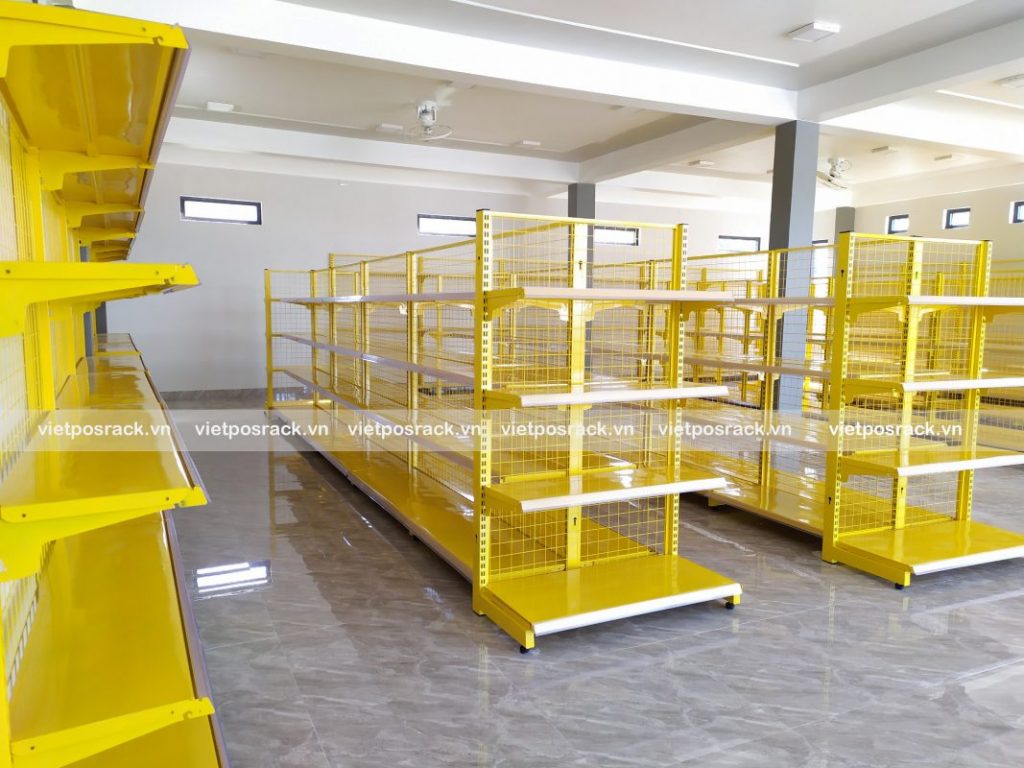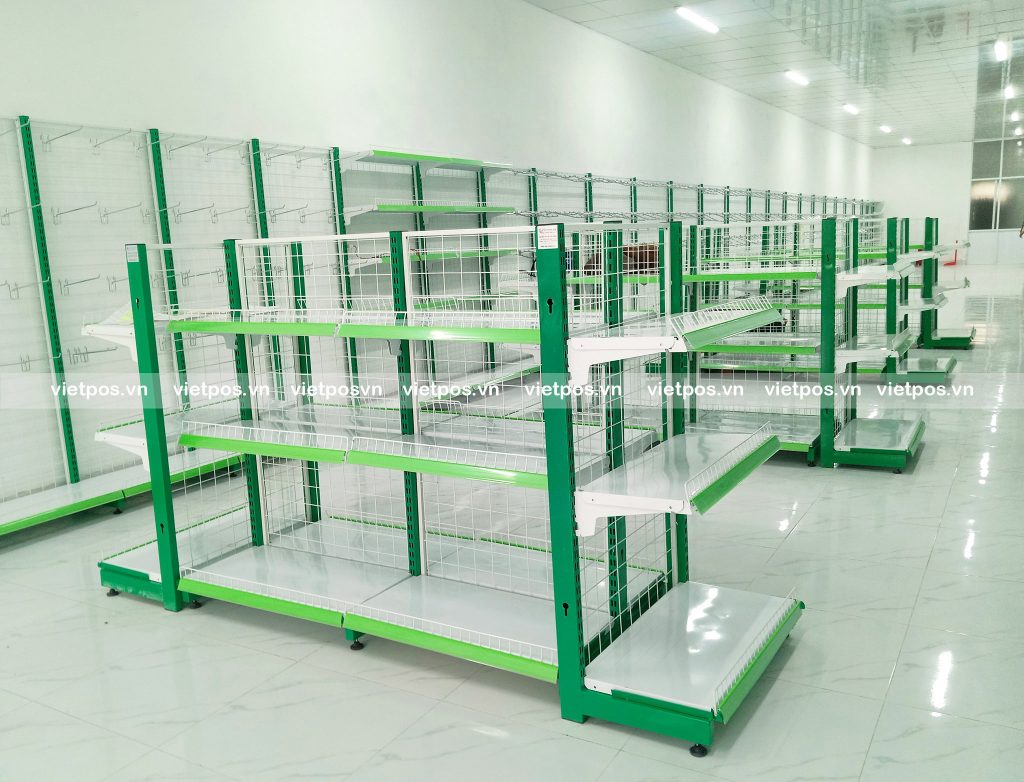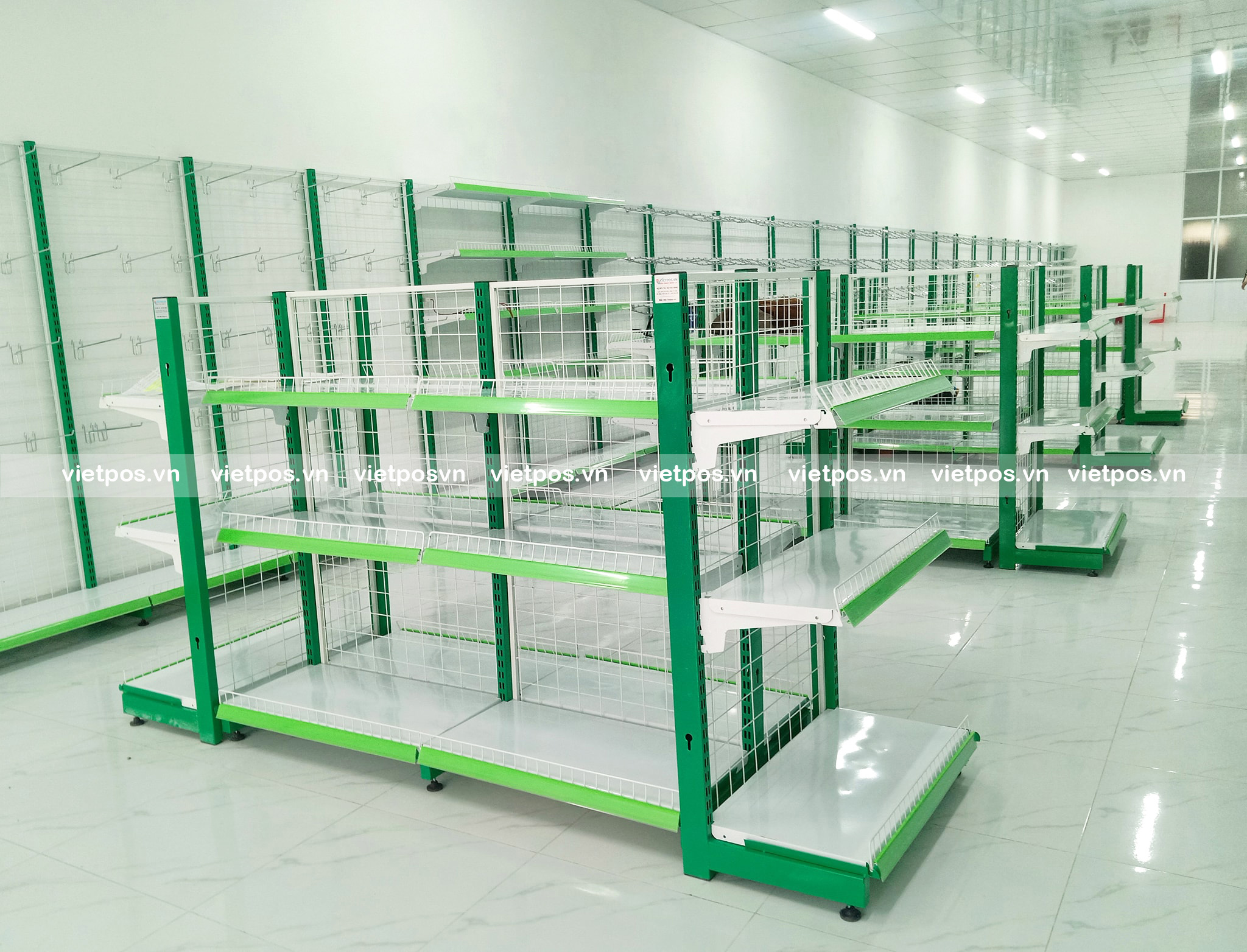 Our solutions – incorporated directly in the shelving – highlight the product and make the display much more dynamic. Lighting design, even in its most common form (i.e. LED lights for shops), is particularly advantageous when used in conjunction with good quality metal shelving; where the latter is 'professional', it can, as already stated, distribute light more effectively over all the displayed goods.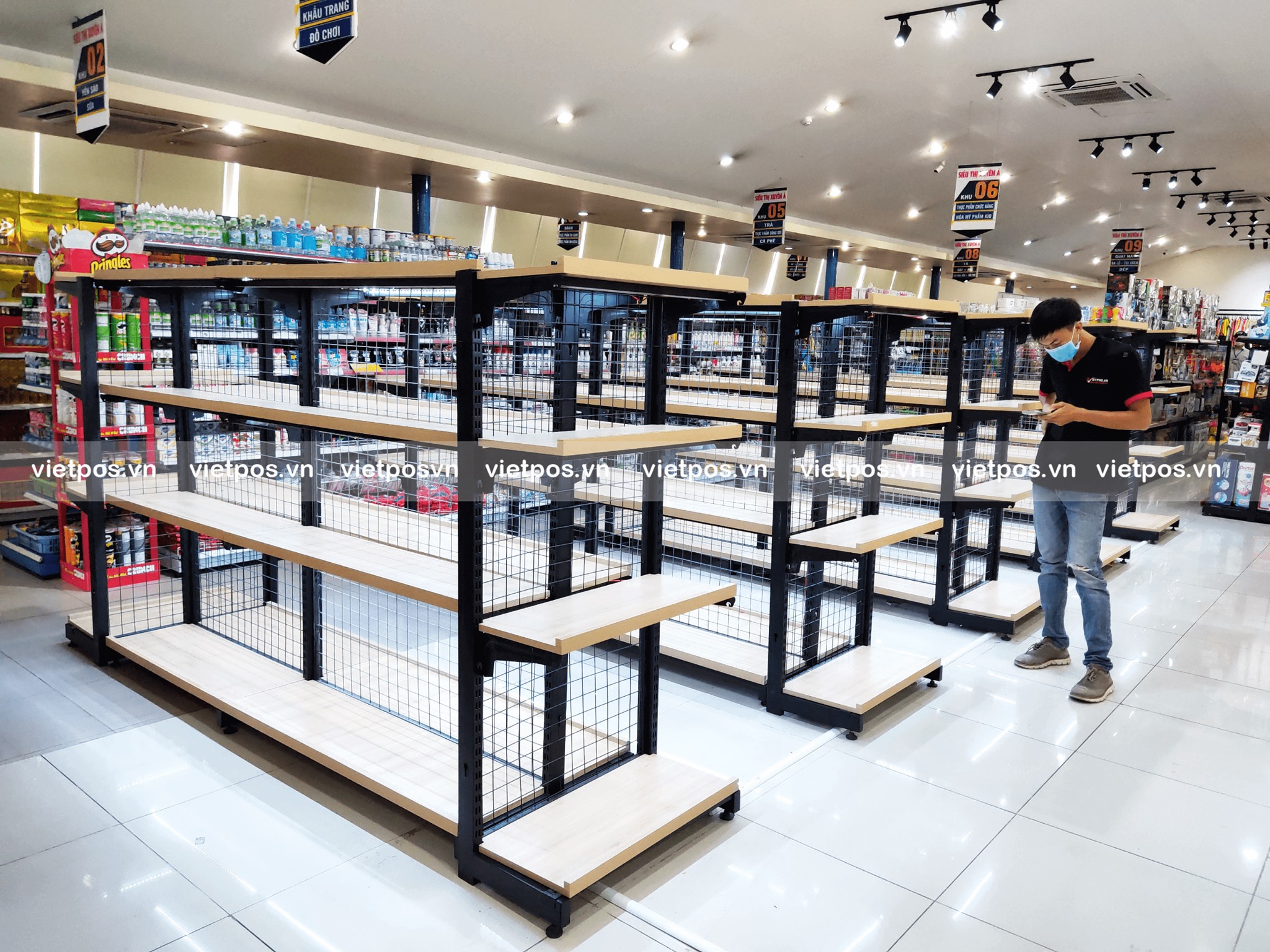 Metal shelving sizes and modularity
To maximise the shelf life of certain products, it is essential that the shelves allow air to circulate freely. Some metal shelves – such as Wooden Retail Display Shelves – combine stability with excellent surface ventilation. Wooden Retail Display Shelves is also the most popular choice for wine departments as it combines style with practicality. Wire shelving elegantly enhances the store by letting light filter through to give a sensation of both lightness and solidity.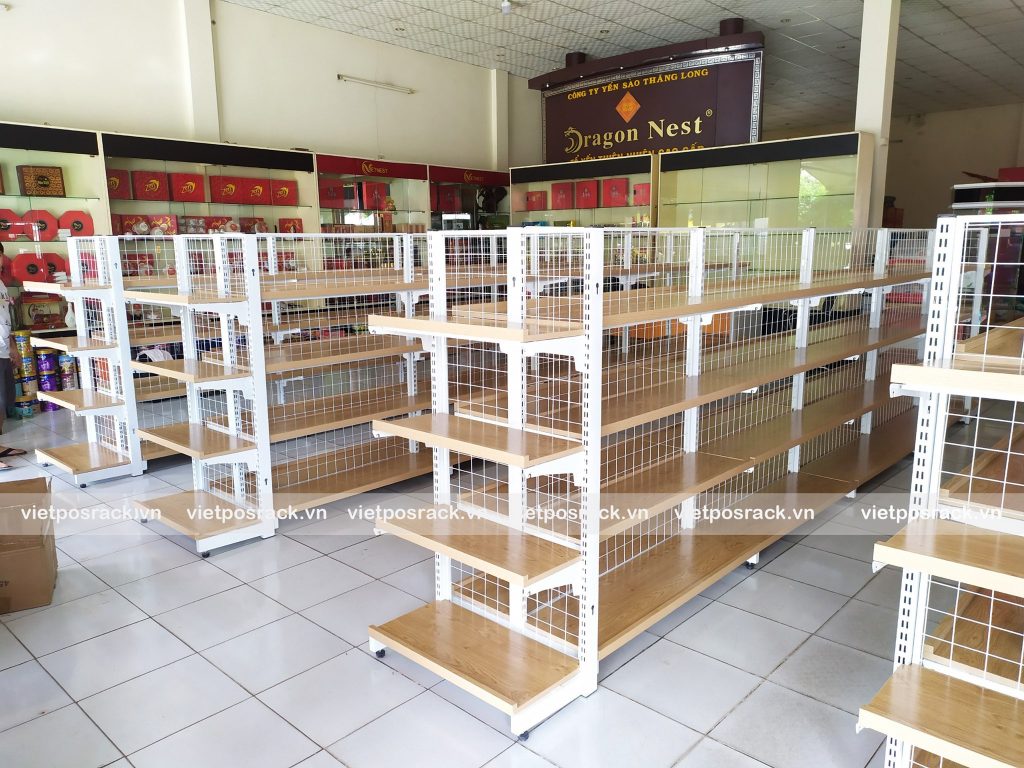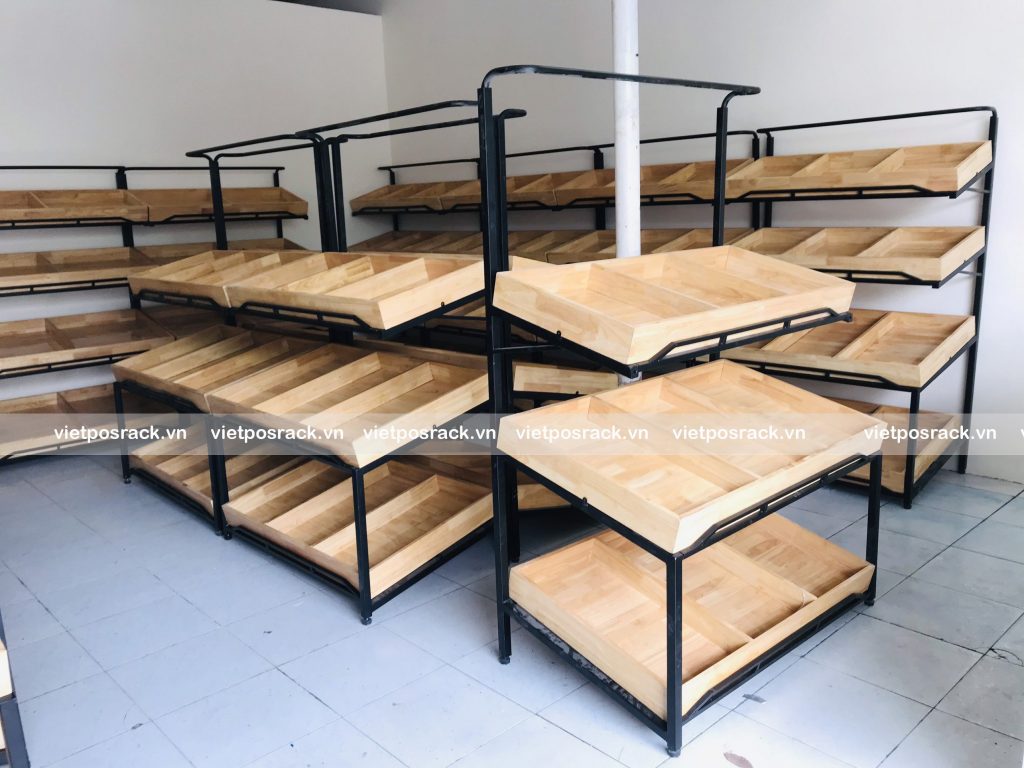 To increase display space, instead, other more solid types of shelves are needed, such as integrated racks; a good example of this is our Wooden Retail Display Shelves.
Making metal shelving elements mobile
Metal shelving may be of the fixed (wall mounted or with a rear column and front upright) or mobile type. When choosing a display system and deciding between a fixed or mobile solution it is essential to take the following into consideration: available space, budget and the importance of hygiene and cleanliness. As the word itself implies, fixed displays are not designed to be moved. They are ideal for areas that do not require frequent rearrangement. When designing the layout, it's important to ensure the area gives staff enough room for manoeuvre.
If space is a problem, a mobile model will be best as it allows you to group units together or separate them as needed, ensuring easier access. Compared to a static solution, it can reduce space requirements by up to 70%. A further advantage is cleaning. This is made easier by the absence of any obstructions around or underneath the shelving.